I would recommend this course enthusiastically! Beautiful course and a great setting. The hilly terrain made it challenging with a nice mix of longer and short holes.
Lorieye, Lake Geneva
---
Short, fun and forested: Prairie Woods lives up to both words in its name.
Prairie. Woods. Two words that say everything about the golf conditions awaiting you here at Prairie Woods Golf Course.
This beautiful, 18 hole, par-71 course cut out of pristine Wisconsin farmland features majestic, 100-year-old trees, a hilly terrain and its fair share of water.
Prairie Woods is just that – prairie and woods. Yet at around 6,000 yards, the course is a pleasure for golfers of all skill levels.
---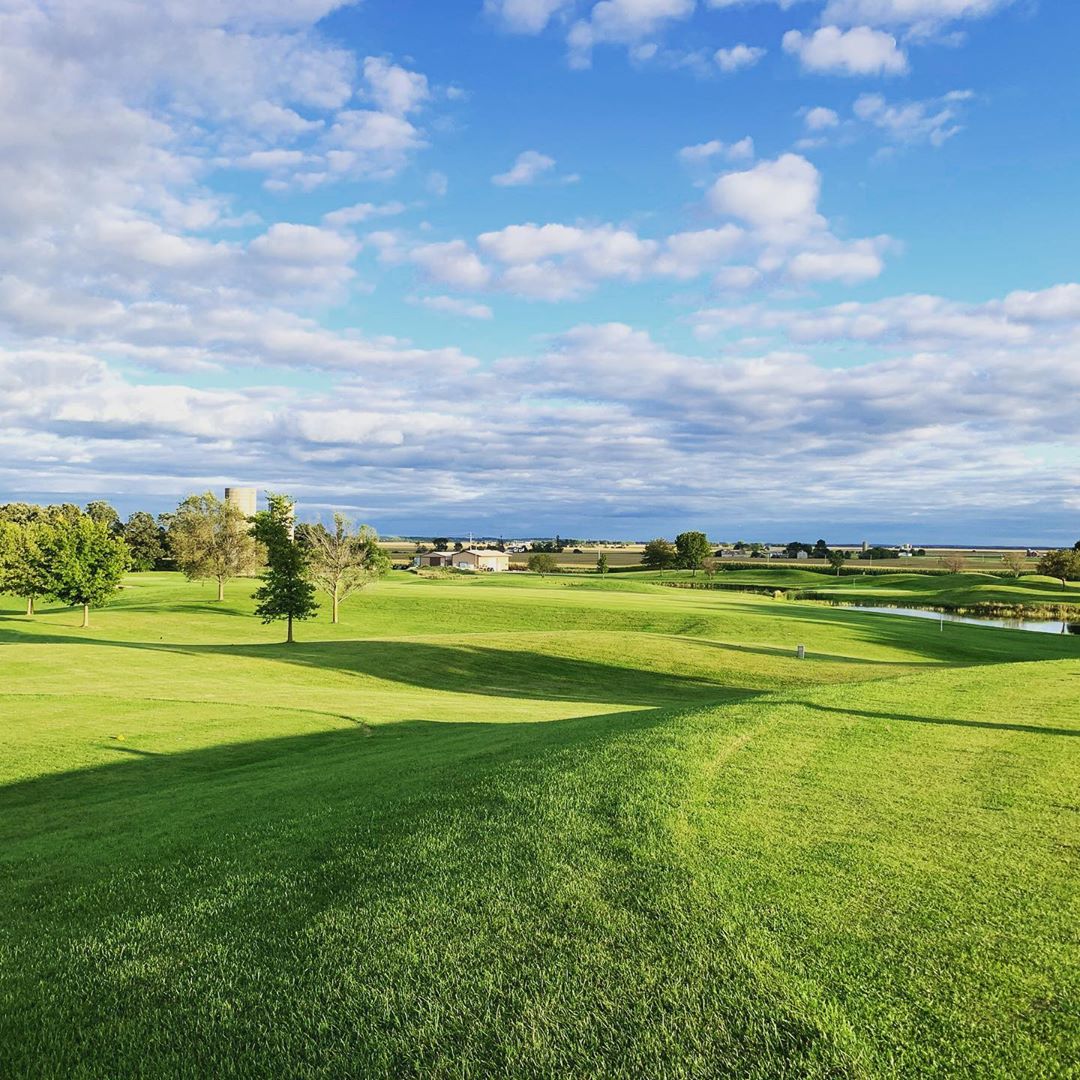 Prairie Woods is hard to put a label on.
While not a true links-style course, neither is Prairie Woods one of the new-wave of "cookie cutter" courses with wide fairways and greens the size of small countries!
This is a great addition to the golf offered in the area, not quite like any of the other courses around. Again we have the advantage of mature trees and holes carved out of forestland that give you a more pleasurable round in that forest-like setting.
Prairie Woods offers lots of unique holes, doglegs left and right — even a couple par-3s over water (natural ponds and a few built). This is a bona fide "shot-maker's course."
---
You don't necessarily need a driver on every hole, but you have to hit it in the right spots.
Jon Turner, PGA, Director of Golf/Head Golf Professional
---
Here's a quick course on the course
We asked Jon Turner, PGA, our Director of Golf and Head Professional, for his assessment of a few of the holes you'll come to know here at Prairie Woods.
How does the first hole play?
Number One is a fair start to your round; a "risk-reward" hole like a lot of our holes. You can play a safe tee shot to the right to mid-fairway with a good angle to the green — or hit a driver straight for the green.
Of this par 4, you need to be aware of three fairway bunkers. The green is sloped back to front, with a bunker front, left.
What is the best Par-5 on the course?
Our Number 14, a 90-degree dogleg left, Par-5, Jon says, "It's a good challenge. Your tee shot is critical to get to the corner, or your second shot needs to be a 120-yard wedge to get around the corner; a driver through the dogleg may put you out of bounds."
There's a fairway bunker left at the corner, with woods and OB to the left. The fairway bunker to the right catches a few second shots. "If you can get to the corner, you have a shot of 200 to 230 – but there's a huge, steep pot bunker in front of the green – if you're in the bottom of this bunker you won't see the flag stick."
What is the best Par-3 on the course?
Our Number Three, which is all carry over a pond. Number Three is a Par-3 over water with a green that's 50 yards left-to-right but only 15 yards front-to-back. It's not the yardage but the myriad of hole locations. Oh, there's also a rock wall in front of the green!
This hole gives golfers a lot of concern when it comes to losing that first ball of the day!

What is the toughest hole on the golf course?
From the blue tees, Number Nine is the toughest shot I've ever hit – anywhere! It's tight, with trees overhanging the tee that impacts your launch." There are trees on both sides of this dogleg right — anything left-center of the fairway or left is out of bounds left. "Most people lay back to keep it in play, so you have 150 to 200 yards, with water to the right and behind the green and OB to the left. Since you are coming back to the clubhouse you don't want to choke in front of an audience!
What is the most difficult green on the golf course?
That's Number Four. It's two-tiered, and if the hole is on the top it's like hitting to the proverbial "postage stamp" green golfers dread. Just about everyone hits short of the flag, so if you don't get to the top shelf, it's going to roll down to the front of the green – that gives you a 60-70 foot uphill putt!
There's really no straight putt on this green, with a lot of bunker activity to the left (two below the green, one above).
Take me through the final three holes; how can I expect to finish my round?
Sixteen can be challenging; it's a dogleg right Par-4. It can hit anything from 4 iron to 7 iron depending on the wind to get the corner – if not you're in the woods!
Seventeen is straight forward, with a fairway bunker and a green sloped back-to-front.
Eighteen is a good finishing hole — uphill, with a slight dogleg left and water and fairway bunker to the left. It all plays longer than it says, as it's all uphill. It's one of our longer Par-4's.
Any final thoughts?
Eight and Nine can be round killers! These are our two best holes. It's not uncommon for golfers to get through the first six holes in great shape score-wise and then their game falls apart at 7, 8, 9.
---
Yardage, Rating, Slope
| | | | |
| --- | --- | --- | --- |
| Champions | 6010 yds | 69 Rating | 118 Slope |
| White | 5520 yds | 66.7 Rating | 113 Slope |
| Red | 4649 yds | 66.7 Rating | 111 Slope |
Grass: Tees and Fairways: A mix of rye, bluegrass and bentgrass. Greens: Penn Cross
---
READY FOR A ROUND?