Thank you very much for a wonderful outing yesterday. Everyone loved your course and is anxious to play there again. The food was delicious, the homemade rolls and chocolate cake were a hit with everyone. Your staff was wonderful, friendly and accommodating and the Woods Room was a great place to hold our event. To you, Jon, a special thank you for being so generous with the golf certificates for our winners. It was a great day!
Roselle
---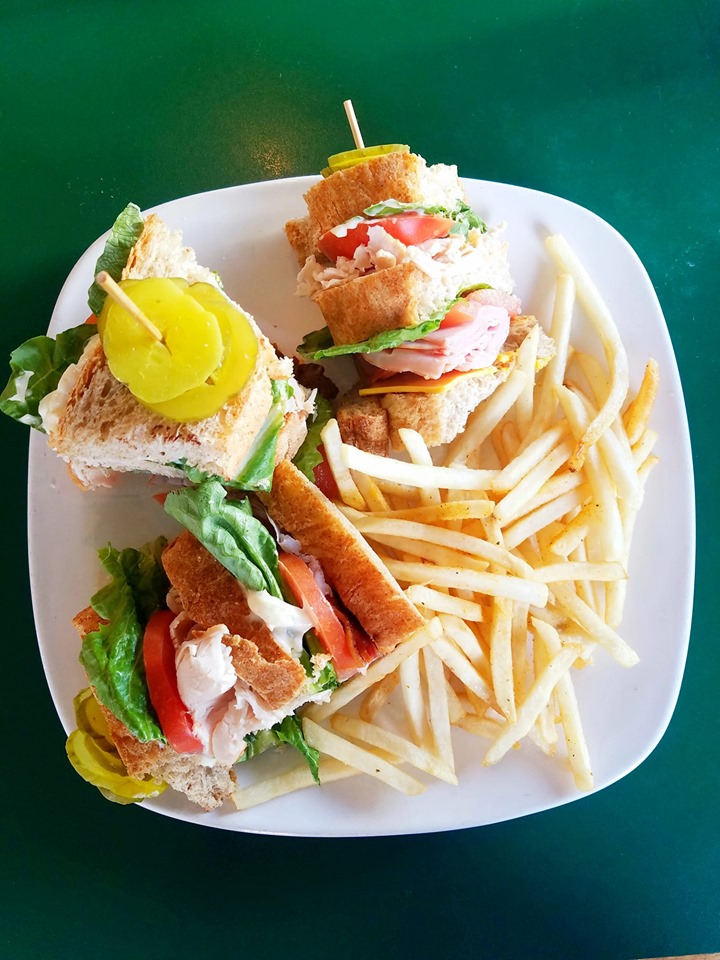 FOOD SO GOOD PEOPLE COME HERE TO EAT!
It's not often a golf course is "the" place the locals go for lunch, dinner and legendary fish fry's. Welcome to greatness – welcome to Prairie Woods Golf Course, where people come to eat even if they're not golfing!
The golf course. The main course. It's all great! The restaurant at Prairie Woods is famous for cooking up delicious treats that are on a level all their own. From light, refreshing lunches overlooking the course to sumptuous meals by candlelight, you're in for a real treat.
Come in for better-than-bar food — by far! Enjoy roast turkey, BLTs or smoked ham & Swiss sandwiches, or char-grilled burgers and chicken strips with fries from our daily menu after your round.
THE FISH FRY TO END ALL FISH FRYS!
Say "Friday Fish Fry" in Wisconsin, and people don't bat an eye. Not so with our Friday Fish Fry! Ours takes all the best elements of the traditional Wisconsin fish fry and "kicks it up a notch," to borrow a phrase.
We always have four or five types of fish to select from. And every entrée comes with homemade soup and a trip to the salad bar. We also bake and grill fish! Our Friday Night Fish Fry runs April – October serving from 4 to 9 p.m.
*Covid-19 has temporarily changed how we do fish on Fridays.  The above description is what we hope to return to.  For now, we offer fish specials all day long on Fridays.  Thank you for your patience and understanding.
Head to The Woods Room
The Woods Room is our splendid outdoor dining and banquet facility. The three-season set-up has seating for 175 wedding reception guests; 200 for outings.
Click here to view our current menu
Click here for more information or call (608) 883-6500 to make your reservations.