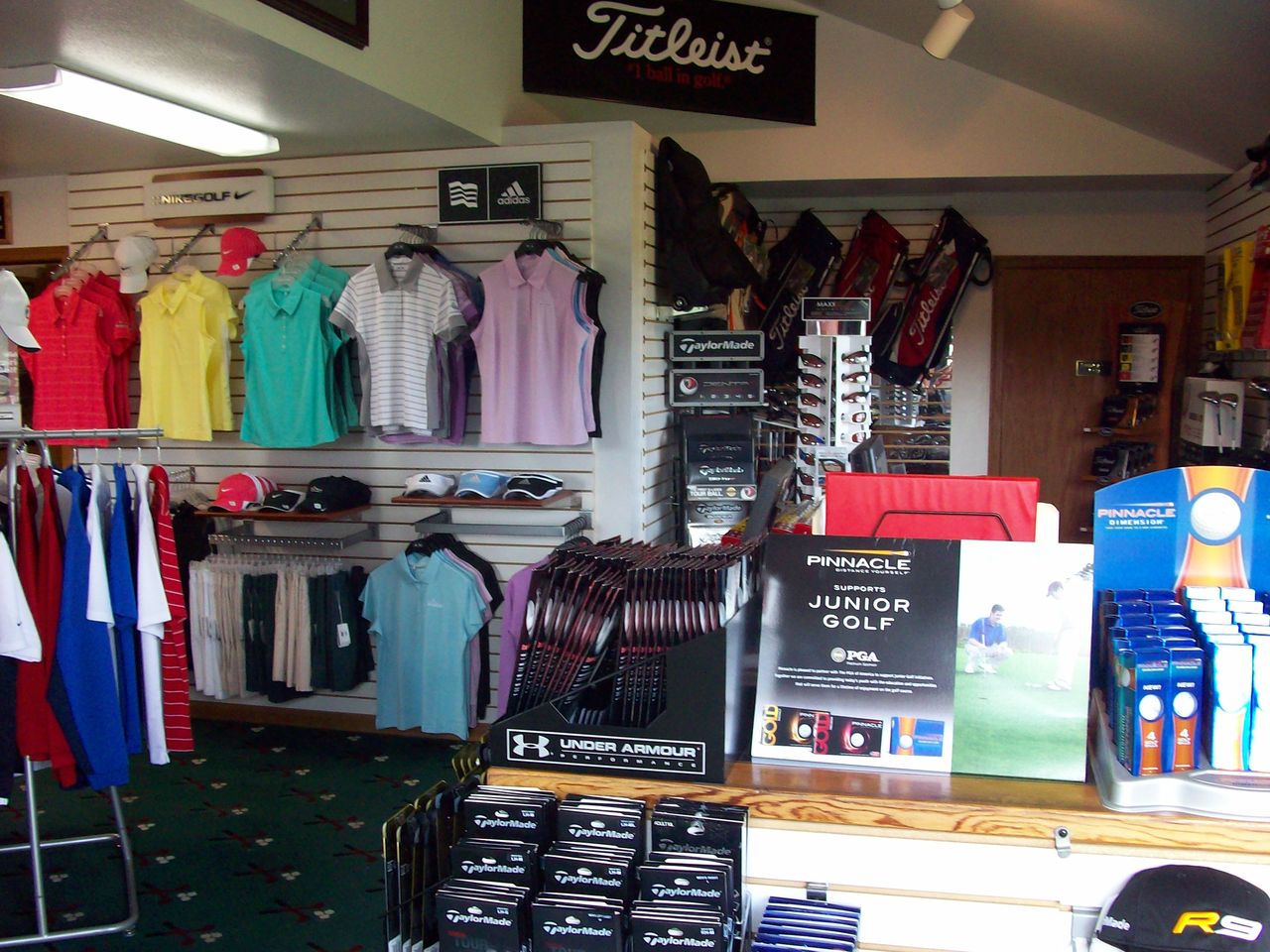 Our golf shop is small but mighty!
The golf shop at Prairie Woods Golf Course is like that burger place that used to say, 'special orders don't upset us!'
Only 450 square feet, our small-but-mighty golf shop has plenty of in-stock merchandise. Plus we offer you this price-comparison challenge:
"If you're at one of those big box stores and see a price, call me and let me try to meet or beat it." – Jon Turner
And we'll drop-ship to your door if you can't get back in for your special order!
We feature TaylorMade clubs; Adidas shoes, and apparel from Adidas, Under Armour.
We feature nice house-logoed shirts and hats and get your clubs re-gripped in no time!
Stop in or give us a call at (608) 883-6500.